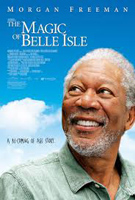 Release 2012
Like/Dislike
Director: Rob Reiner
Writers: Guy Thomas, Rob Reiner, Andrew Scheinman
Stars: Morgan Freeman, Kenan Thompson, Virginia Madsen, Emma Fuhrmann, Madeline Carroll
IMDB: http://www.imdb.com/title/tt1839654/

Monty Wildhorn, an alcoholic novelist of Westerns, has lost his drive. His nephew pushes him to Summer in quiet Bell Isle. He begrudgingly befriends a newly single mom and her 3 girls who help him find the inspiration to write again.
Comments for video: Survival Code