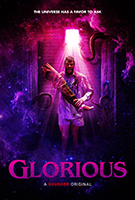 Release 2022
Like/Dislike
Director: Rebekah McKendry
Writers: Joshua Hull, David Ian McKendry, Todd Rigney
Stars: Ryan Kwanten, J.K. Simmons, Sylvia Grace Crim, Tordy Clark, André Lamar
IMDB: https://www.imdb.com/title/tt12724306/

After a breakup, Wes ends up at a remote rest stop. He finds himself locked inside the bathroom with a mysterious figure speaking from an adjacent stall. Soon Wes realizes he is involved in a situation more terrible than he could imagine.
Comments for video: Survival Code